We Are Toronto's Leading Small Diameter Lining Company
Phoenix Pipe Lining Inc. has over 30 years in lining experience. Our primary focus is CIPP (Cured in Place Pipe) with our structural liners we repair corroded, eroded, clasped, offset, blocked and missing pipes without the need to excavate. Our structural liners can repair drains or stacks anywhere form 2" to 12" in diameter.
What is Pipe Lining?
Trenchless sewer repair is a method of repairing sewer pipes that restores the structure of an existing pipe internally rather than by messy and disruptive digging. Some of the most common sewer issues come from tree root damage and overall aging and deterioration.
The process involves installing a flexible felt or woven tube that is impregnated with resin into the pipe using multiple methods. (inverted, pulled or pushed) from existing access points such as clean outs or manholes in the building or on the property. The CIPP technology is able to structurally line both vertical stacks and horizontal pipe with changes in direction (90's, 45's, wye's).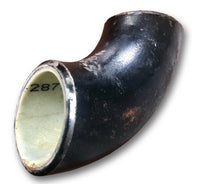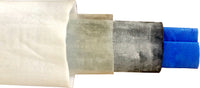 CIPP or "Cured-In-Place-Pipe"
Lining is considered a "No Dig" technology and used for the reconstruction of existing drain and sewer lines with little to no excavation required. The CIPP liner meets and exceeds all ASTM standards within the existing deteriorated pipe. Once installed, the liner it is a continuous, tight-fitting, corrosion resistant and watertight CIPP pipe-within-a-pipe.